Video: Fast in Sign Language
Signing: Fast looks like you are putting away a pair of six-shooters in a cowboy movie. You start with your hands in a fist with the index and thumbs extended. Your start with hands in front of your body and pull back toward your torso with your index fingers curling inward at the same time.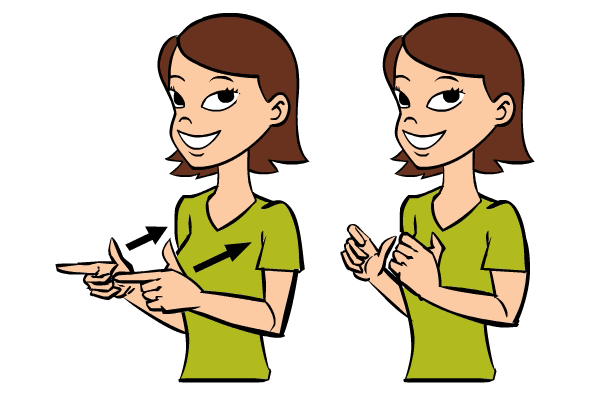 Figure: Fast in Baby Sign Language
Usage: Fast is typically taught around the same time as slow, so that you can teach the meaning of the word by drawing the comparison between the two words.
You can teach animals like a horse, or a fox as being fast. And a snail or a turtle as being slow.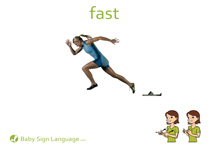 Flash Card: Click the link to view the Fast Baby Sign Language Flash Card. The flash cards are printable and available in both U.S. Letter and A4 sizes.
Related Signs: