Video: Eye Glasses in Baby Sign Language
Signing: The sign for glasses (spectacles) looks like you are outlining an imaginary pair of eye glasses on your head. Taking your thumb and index finger on each hand, start with them open around your eyes, then bring the thumb and index finger together while pulling your hands to either side of your face.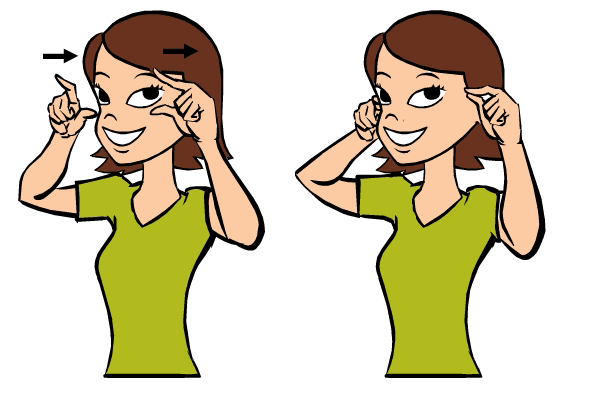 Figure: Eye Glasses in Baby Sign Language
Usage: If you wear glasses, it is probably something that baby is curious about and always wants to touch. Get baby his own pair of toy glasses that he can wear and play with.
"Lets wear our glasses." "Daddy is wearing his glasses."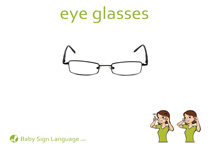 Flash Card: Click the link to view the Eye Glasses Baby Sign Language Flash Card. The flash cards are printable and available in both U.S. Letter and A4 sizes.
Related Signs: