Video: Drink in Baby Sign Language
Signing: The sign for drink looks just like you are holding and drinking from an imaginary cup. To sign cup, make your hand into a c-shape as if holding a cup in your hand. Take your hand up to your mouth as if drinking from the cup.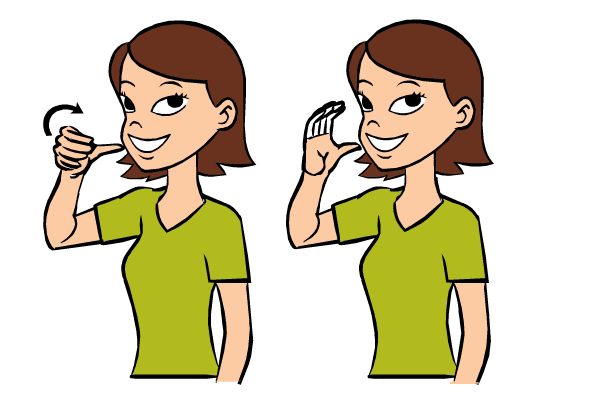 Figure: Drink in Baby Sign Language
Usage: Use drink whenever you give your baby their bottle or sippy cup. Soon they will associate the sign with getting a drink, and will begin to sign it back when thirsty.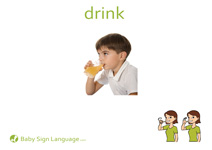 Flash Card: Click the link to view the Drink Baby Sign Language Flash Card. The flash cards are printable and available in both U.S. Letter and A4 sizes.
Related Signs: