Video: Dress Up in Baby Sign Language
Signing: The sign for dressing up or wearing a costume, is the same as the sign for clothes. You take both hands open and palms facing down, and brush your thumbs on your chest.  To show that you are not wearing normal clothes and that you are playing dress up, you make the motion and your body language more jaunty and up-beat.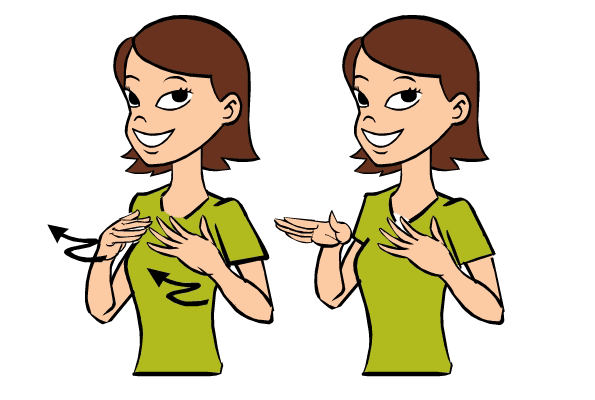 Figure: Dress Up in Baby Sign Language
Usage: Make the dress up sign before you play a game of dress up.  Baby will quickly make the connection and will then be able to tell you when they want to play at a later time.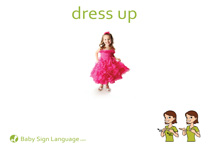 Flash Card: Click the link to view the Dress Up Baby Sign Language Flash Card. The flash cards are printable and available in both U.S. Letter and A4 sizes.