Video: Don't Like in Baby Sign Language
Signing: To sign don't like, take your strong hand and and touch your middle and ring fingers to your thumb, while extending your pinkie and index fingers. Starting with your hand at the opposite chest, move your hand away from your body extending all your fingers. The look of utter disdain is optional, but fun!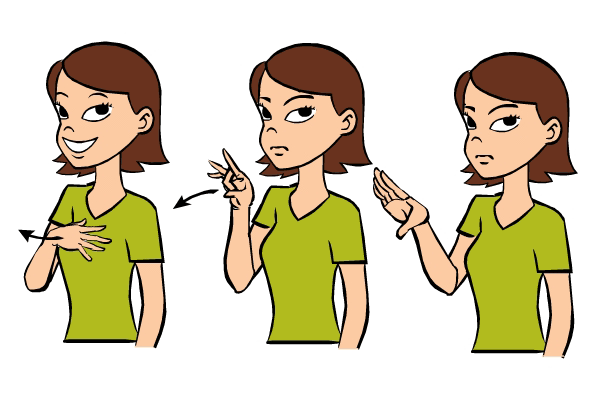 Figure: Don't Like in Baby Sign Language
Usage: Don't Like is a great sign to teach your baby to help get them some control over their life and surroundings. To teach the don't like sign, use opportunities where your baby has an unpleasant experience. Trying new foods is a good opportunity. When your baby tastes a new food and spits it out, make the don't like sign. Counter-intuitively, letting her acknowledge and express when she does not like something often makes baby more open to new experiences.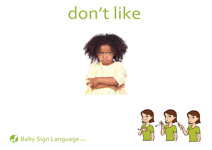 Flash Card: Click the link to view the Don't Like Baby Sign Language Flash Card. The flash cards are printable and available in both U.S. Letter and A4 sizes.
Related Signs: Don't