Video: Doll in Baby Sign Language
Signing: To sign doll, bend your index finger into a C-shape. Then rub it down your nose twice.
I remember this by thinking about rubbing a doll's cute button nose. It is so cute, you need to rub the nose twice, and make the letter C-shape with your finger.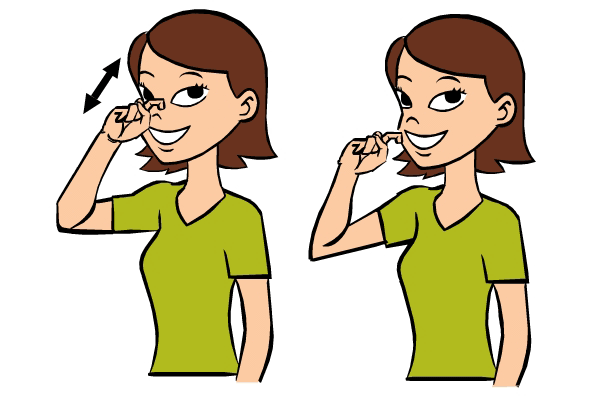 Figure: Doll in Baby Sign Language
Usage: If your baby has a favorite doll that she loves to play with, this is a good sign. Do the doll sign whenever you give her the doll or whenever you see her playing with the doll. "Are you having fun playing with your doll?"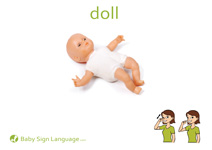 Flash Card: Click the link to view the Doll Baby Sign Language Flash Card. The flash cards are printable and available in both U.S. Letter and A4 sizes.
Related Signs: