Video: Dirt in Baby Sign Language
Signing: To sign dirt, place your hand under your chin and wiggle your fingers.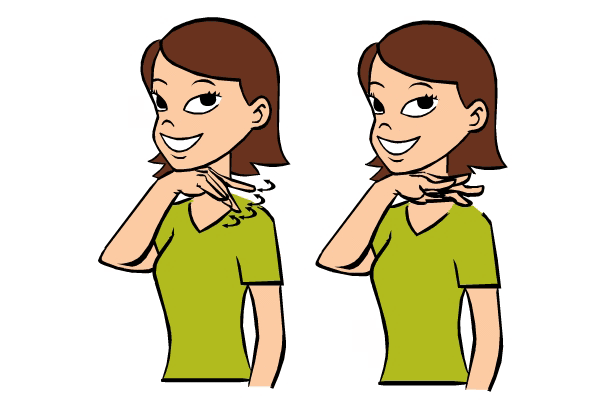 Figure: Dirt in Baby Sign Language
Usage: Take baby outside and let her experience some dirt, and make the sign. After a few times of playing in the dirt, baby will learn to make the association to the sign. As baby grows older, you can extend this understanding and talk about plants growing in the dirt, and ants living in the dirt.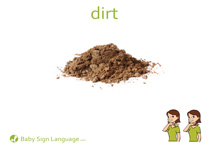 Flash Card: Click the link to view the Dirt Baby Sign Language Flash Card. The flash cards are printable and available in both U.S. Letter and A4 sizes.