Video: Dinosaur in Baby Sign Language
Signing: To sign dinosaur place your non-dominant arm with elbow bent creating a flat surface. Take your dominant arm and place it on top of the flat of your non-dominant positioned in a diagonal with the hand forming a head by putting fingers together. Move the dominant arm across the non-dominant arm as if the "dinosaur" was walking on the flat surface of the other arm.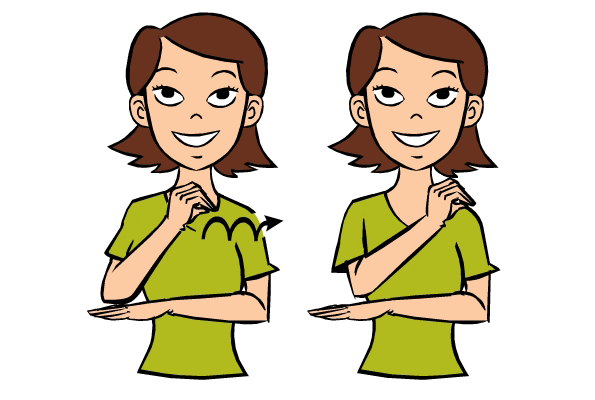 Figure: Dinosaur in Baby Sign Language
Usage: .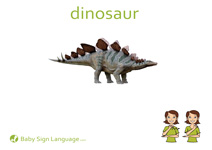 Flash Card: Click the link to view the Dinosaur Baby Sign Language Flash Card. The flash cards are printable and available in both U.S. Letter and A4 sizes.
Related Signs: