Video: Dance in Baby Sign Language
Signing: Signing dance, looks a bit like a pair of swinging Elvis legs on a dance floor. To make the dance sign, take your non-dominant hand and hold it out in front of you with the palm side upward. On your dominant hand, extend your middle and index finger and swing them back and forth.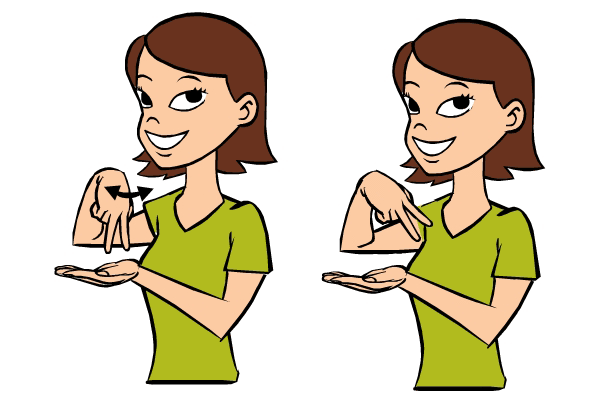 Figure: Dance in Baby Sign Language
Usage: Babies love dancing. We really like the Kindermusik program. One interesting think I learned there is that babies like doing the same dance to the same music, time and again. When you are about to start doing your dance, make the sign.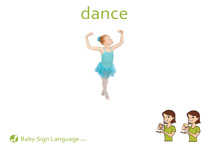 Flash Card: Click the link to view the Dance Baby Sign Language Flash Card. The flash cards are printable and available in both U.S. Letter and A4 sizes.
Related Signs: