Video: Crab in Baby Sign Language
Signing: Crab in sign language looks like the claws of a crab opening and closing. Take both hands and touch your thumb to your fingers to form a claw, then open and close your claw.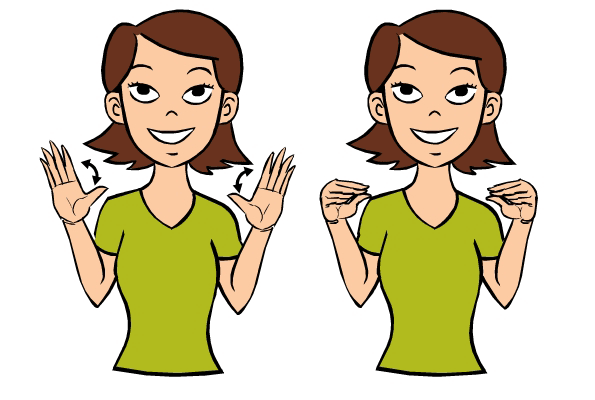 Figure: Crab in Baby Sign Language
Usage: Crab can be taught from pictures, or online videos (unless you are lucky enough to have access to live crabs either in an aquarium or a natural setting).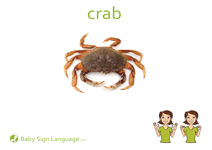 Flash Card: Click the link to view the Crab Baby Sign Language Flash Card. The flash cards are printable and available in both U.S. Letter and A4 sizes.
Related Signs: