Video: Cook in Baby Sign Language
Signing: Cook looks like you are flipping pancakes on a skillet. Your non-dominant hand is flat in front of your body to make the skillet. The dominant is flat on top of your non-dominant hand, then flips over to reverse sides, and then flips back.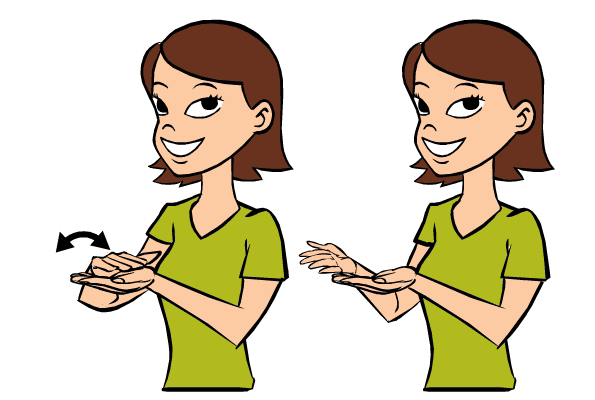 Figure: Cook in Baby Sign Language
Usage: Cook is a good word to compound with foods for more advanced babies. For example, when you are preparing Baby's rice, you can sign cook rice.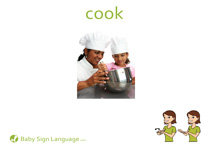 Flash Card: Click the link to view the Cook Baby Sign Language Flash Card. The flash cards are printable and available in both U.S. Letter and A4 sizes.
Related Signs: