Video: Color in Baby Sign Language
Signing: Color is signed by taking your fingers to your chin and wiggling them in place.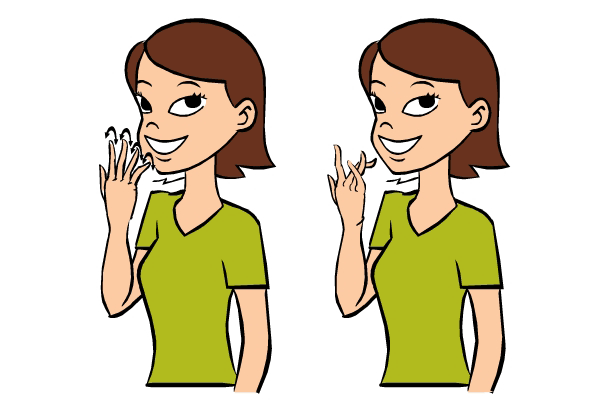 Figure: Color in Baby Sign Language
Usage: Color can be used to prompt baby to give you the color of something. Just point at the object, and make the sign color. This is a great intermediate game to play with your baby to help them to learn to develop their understanding of the colors. Of course, before you do this make sure Baby has at least a few of the basic color signs.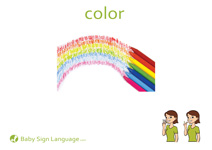 Flash Card: Click the link to view the Color Baby Sign Language Flash Card. The flash cards are printable and available in both U.S. Letter and A4 sizes.