Video: Clown in Baby Sign Language
Signing: Clown in sign language looks like you are putting on a clown nose. Bring all your fingers close together, but not quite touching, as if you were holding a big red clown nose. Then move your fingers to your nose, up a few inches, then back down.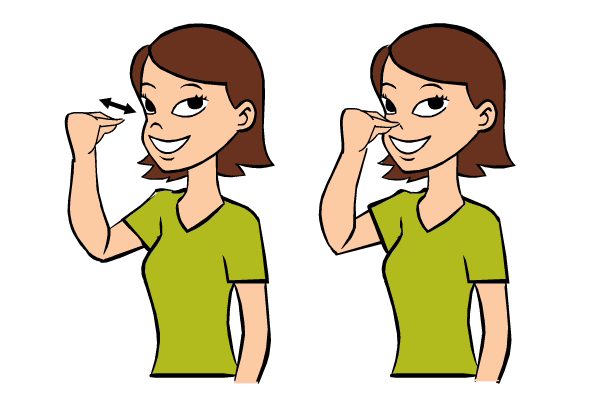 Figure: Clown in Baby Sign Language
Usage: Clown can be taught using online videos and books to prepare baby for a visit to the circus. Knowing how to identify parts of the circus like the clowns, lions, and elephants will make the event more familiar and more fun when baby finally does see it all in real life for the first time.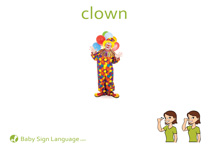 Flash Card: Click the link to view the Clown Baby Sign Language Flash Card. The flash cards are printable and available in both U.S. Letter and A4 sizes.
Related Signs: