Video: Class in Baby Sign Language
Signing: Class is signed by taking both your hands open, and starting with your thumbs and index fingers touching make a circle in the air, ending with your pinkies touching. You can remember the sign, because it looks like you are circling a whole group of people (a class).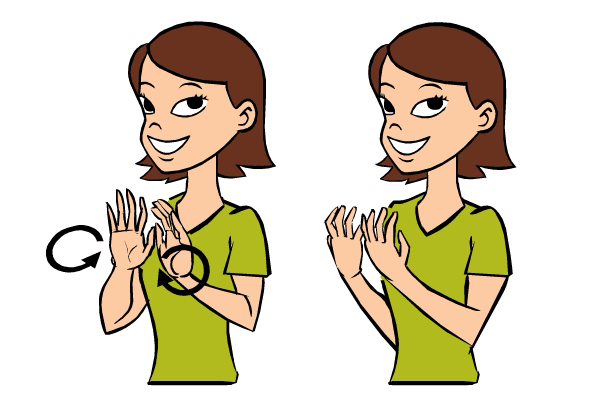 Figure: Class in Baby Sign Language
Usage: Class can be used with toddlers that attend any sort of class, like a baby swim class or a baby music class. Most children love these classes, so teaching the sign lets them share their joy with you.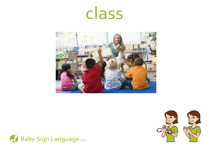 Flash Card: Click the link to view the Class Baby Sign Language Flash Card. The flash cards are printable and available in both U.S. Letter and A4 sizes.