Video: Circle in Baby Sign Language
Signing: Start with your index finger of your non-dominant hand pointing forward in front of your body. Then take your dominant hand index finger and make a circle, starting and ending at the stationary index finger of the non-dominant hand.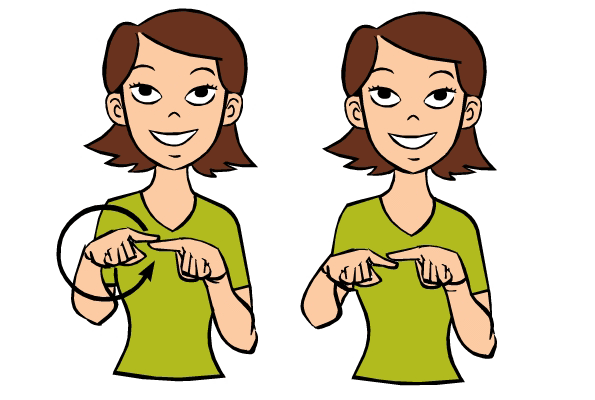 Figure: Circle in Baby Sign Language
Usage: Shapes like circle, square, and triangle are good intermediate signs. Introduce a few shapes at the same time, the contrast between the shapes help to teach baby the concept more easily.
Flash Card: Click the link to view the Circle Baby Sign Language Flash Card. The flash cards are printable and available in both U.S. Letter and A4 sizes.