Video: Cheese in Baby Sign Language
Signing: To sign cheese, hold your two hands flat with palms touching each other. Rub the hands together. I remember the sign because it looks like you are rolling a ball of mozzarella cheese.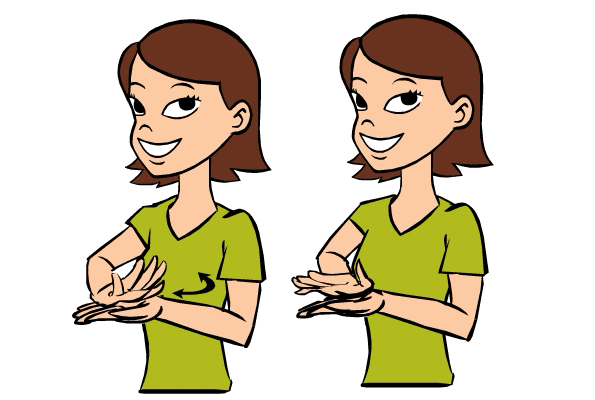 Figure: Cheese in Baby Sign Language
Usage: Cheese is one of the favorites at our house. We are going to turn into big mice! I make the sign before offering baby a nice piece of cheese. "Do you want some cheese?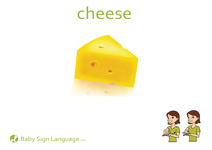 Flash Card: Click the link to view the Cheese Baby Sign Language Flash Card. The flash cards are printable and available in both U.S. Letter and A4 sizes.
Related Signs: