Video: Chair in Baby Sign Language
Signing: To sign chair, with each hand take your middle finger and index finger and hold them together. Take the two fingers of your dominant hand and tap them on top of the two fingers on your non-dominant hand.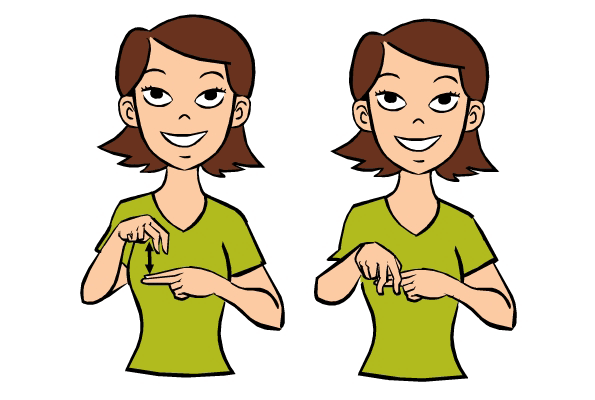 Figure: Chair in Baby Sign Language
Usage: This is a great sign to use with your baby's high chair or Bumbo. When you are going to put your baby in the chair it is a great time to do the sign. "Lets go into the chair."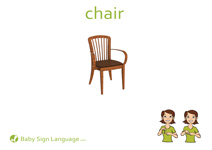 Flash Card: Click the link to view the Chair Baby Sign Language Flash Card. The flash cards are printable and available in both U.S. Letter and A4 sizes.
Related Signs: