Video: Candy in Baby Sign Language
Signing: Candy is signed by taking your index finger and touching it to the back of your jaw. Twist the finger back-and-forth. We remember this sign, because it looks a little like you are drilling your tooth – the consequence of eating too much candy.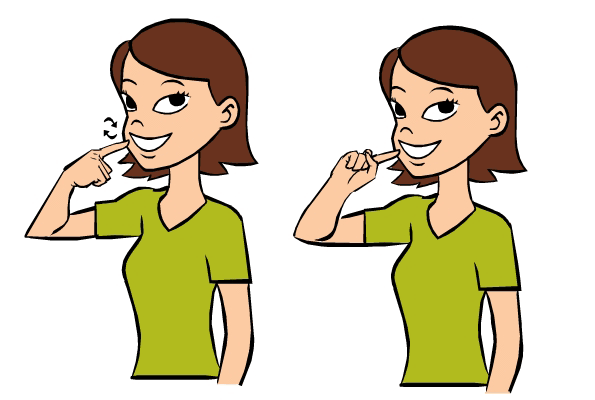 Figure: Candy in Baby Sign Language
Usage: Candy is a popular sign with toddlers, because it allows them to request something they like. Remember when baby requests candy, you don't need to automatically give it to them. If you want to turn down the request, acknowledge the request but then firmly tell them that they cannot have candy now.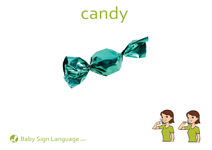 Flash Card: Click the link to view the Candy Baby Sign Language Flash Card. The flash cards are printable and available in both U.S. Letter and A4 sizes.
Related Signs: