Video: Cake in Baby Sign Language
Signing: Make your non-dominant hand flat, with palm facing up to form the base of the cake. Your dominant hand outlines the cake, bend your fingers forward to form the outline of an upside down cup. Start with your fingers touching the base then move your dominant hand upward.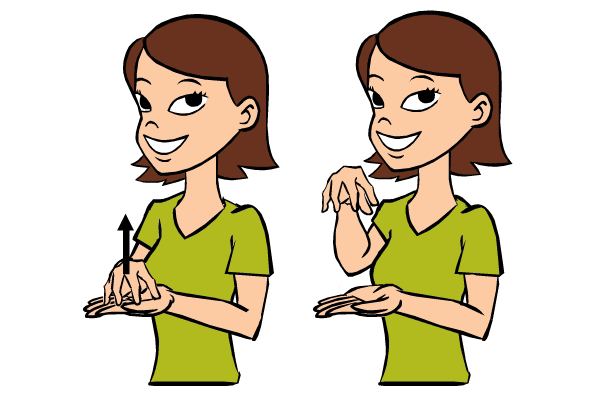 Figure: Cake in Baby Sign Language
Usage: Cake is a good sign to teach before baby goes to a birthday party, so she knows what to expect at the event. You can also teach baby about blowing out the candles.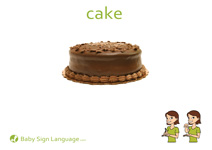 Flash Card: Click the link to view the Cake Baby Sign Language Flash Card. The flash cards are printable and available in both U.S. Letter and A4 sizes.
Related Signs: