Video: Bye Bye in Baby Sign Language
Signing: Goodbye is the same as the traditional gesture for the word. Open your palm, folding down your fingers, then open your palm again.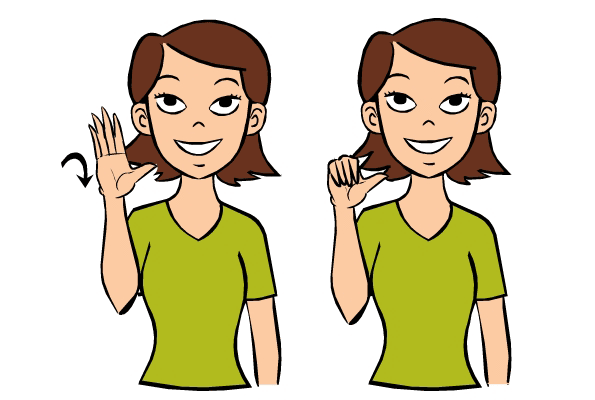 Figure: Bye Bye in Baby Sign Language
Usage: Goodbye is a good initial sign that you can use with baby and friends. As guests or family member leave the house, they sign goodbye to Baby, and Baby learns to make the sign back.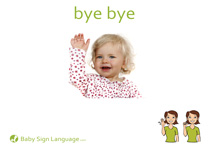 Flash Card: Click the link to view the Bye Bye Baby Sign Language Flash Card. The flash cards are printable and available in both U.S. Letter and A4 sizes.
Related Signs: