Video: Butterfly in Baby Sign Language
Signing: Butterfly is signed by taking your two hands and interlocking your thumbs. Then you flutter your fingers. The sign looks like a butterfly flapping it's wings.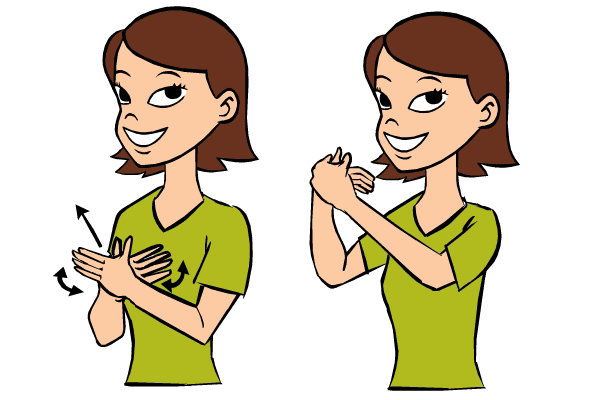 Figure: Butterfly in Baby Sign Language
Usage: Start out with a general signs for insects like bug for younger children. Then as baby gets more advanced you can move on to the more specific signs like butterfly. Many babies are fascinated by butterflies, and learning the sign adds to their enjoyment.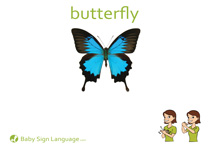 Flash Card: Click the link to view the Butterfly Baby Sign Language Flash Card. The flash cards are printable and available in both U.S. Letter and A4 sizes.
Related Signs: