Video: Busy in Baby Sign Language
Signing: Sign busy by taking your non-dominant hand and laying it horizontally in front of your body. Then take your dominant hand, palm facing forward, and waving it in a horizontal motion.
The sign looks a little like your are blocking someone's path with a stop sign – because you are too busy.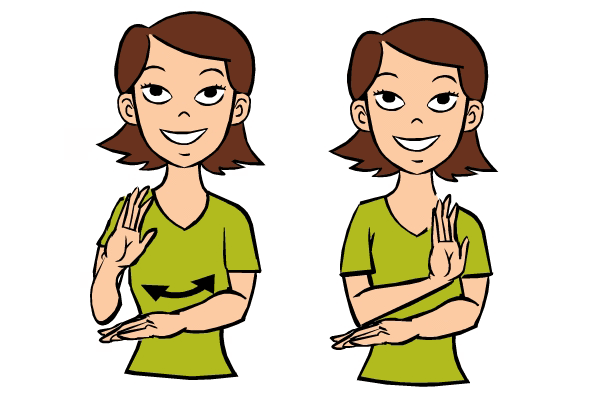 Figure: Busy in Baby Sign Language
Usage: Use the busy sign to let baby know when your attention is elsewhere and they need to wait a little before they get your full attention.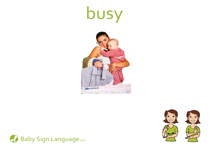 Flash Card: Click the link to view the Busy Baby Sign Language Flash Card. The flash cards are printable and available in both U.S. Letter and A4 sizes.
Related Signs: Wait