Video: Rabbit in Baby Sign Language
Signing: The rabbit looks like the long ears of a rabbit, twitching. Make both hands into a fist and place them on top of your head, with middle and index fingers extended to make the rabbit ears. Bend and extend the middle and index fingers, to make the ears twitch.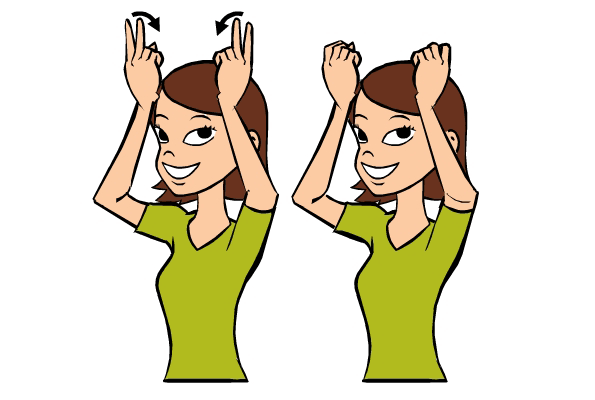 Figure: Rabbit in Baby Sign Language
Usage: Animal signs like rabbit, are a great addition to animal stories or songs. Signs like rabbit are fun and animated, making them particularly entertaining for young children. With animals, we often make the accompanying sounds – for rabbit you may want to squeak a little, or just wiggle your nose.
The same sign is used for both bunny and rabbit.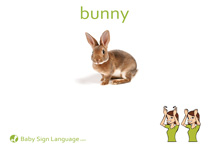 Flash Card: Click the link to view the Bunny Baby Sign Language Flash Card. The flash cards are printable and available in both U.S. Letter and A4 sizes.
Related Signs: