Video: Build in Baby Sign Language
Signing: To sign build we will start with our hands in front of us with fingers together and palms facing downward. Place your dominant hand on top of your non dominant and begin a repetitive movement in which one hand supersedes the other until both hands are right in front of your nose. The movement conveys the act of building tower.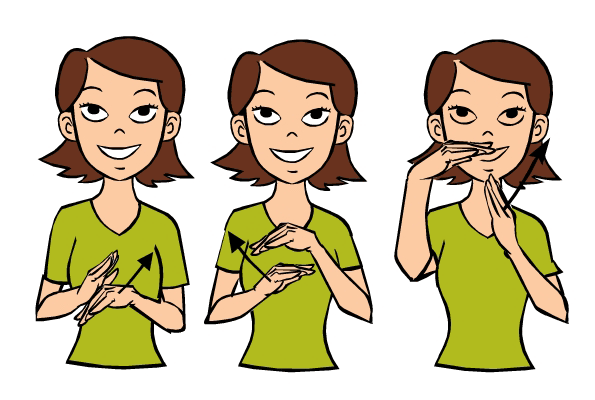 Figure: Build in Baby Sign Language
Usage: Build can be used in combination with other toy signs once baby is starting to sign phrases. For example, build blocks.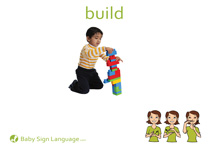 Flash Card: Click the link to view the Build Baby Sign Language Flash Card. The flash cards are printable and available in both U.S. Letter and A4 sizes.
Related Signs: