Video: Brown in Baby Sign Language
Signing: To sign brown, you make the ASL sign for B (extend your fingers, and tuck your thumb under) and run your index finger down the side of your face.
The sign is a little like you are smearing brown war paint on your face.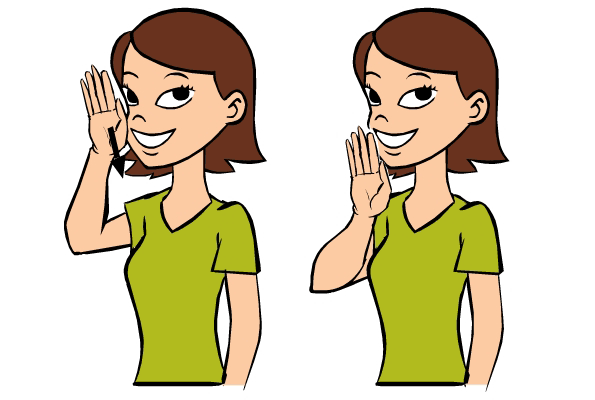 Figure: Brown in Baby Sign Language
Usage: The brown sign can be taught along with the other color signs using the color flash cards.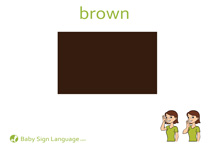 Flash Card: Click the link to view the Brown Baby Sign Language Flash Card. The flash cards are printable and available in both U.S. Letter and A4 sizes.
Related Signs: