Video: Broken in Baby Sign Language
Signing: Broken looks like you are grasping a stick and break it in two. The sign starts with both hands as a fist side by side and horizontal, then you move both fists out and twist them so they are aligned vertically.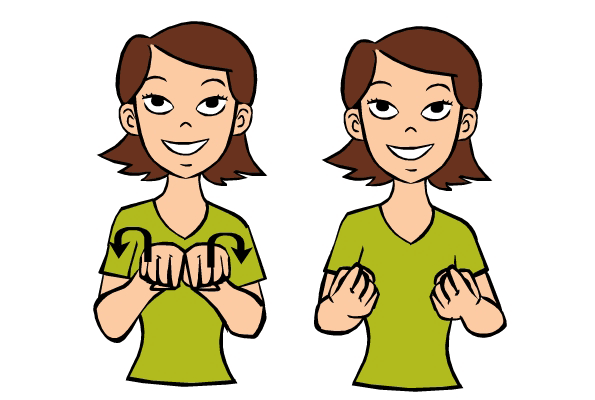 Figure: Broken in Baby Sign Language
Usage: When baby plays with toys, or household items like cups and plates, the occasional break is inevitable. You don't need to make a big deal out of breaks, so that baby becomes shy about handling anything. But, you do want to be matter of fact that the item is broken and is not coming back so that baby realizes that it is not something they want to happen again and is more careful in future.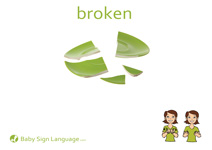 Flash Card: Click the link to view the Broken Baby Sign Language Flash Card. The flash cards are printable and available in both U.S. Letter and A4 sizes.
Related Signs: