Video: Bread in Baby Sign Language
Signing: Bread in baby sign language looks like you are cutting sliced from a loaf of bread. Bread is signed with your non-dominant hand open and palm facing your body to make the imaginary loaf of bread. You dominant hand makes a series of vertical cutting motions in front of the bread.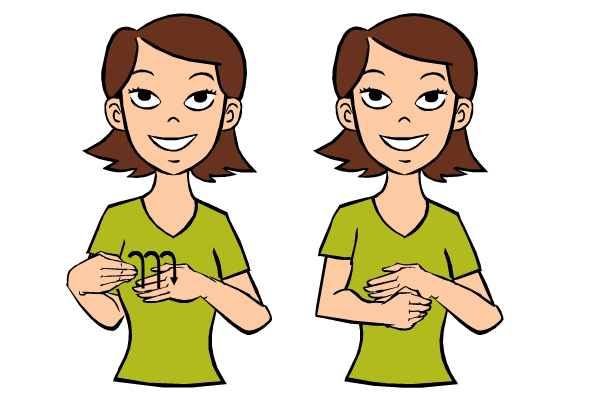 Figure: Bread in Baby Sign Language
Usage: Bread is a good early sign for babies that enjoy eating bread. Being able to communicate when they are hungry and having a craving is highly motivating for them to learn the sign and start using it. You can give baby their bread in lots of small pieces to give you more opportunities to make the sign as you hand baby each piece.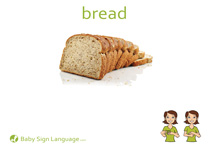 Flash Card: Click the link to view the Bread Baby Sign Language Flash Card. The flash cards are printable and available in both U.S. Letter and A4 sizes.
Related Signs: