Video: Bottle in Baby Sign Language
Signing: Bottle in American Sign Language looks like you are outlining the shape of a bottle, starting at the base and going up to a skinny neck. Your weak hand should be open with palm facing up to form the base. With your strong hand, starting down at the base with an open grip, move your hand up an imaginary bottle, closing your grip as you go up.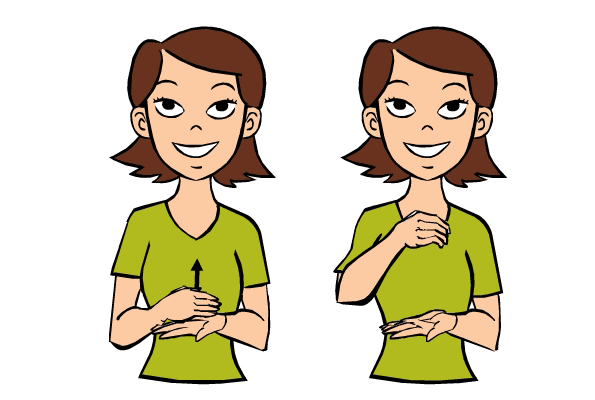 Figure: Bottle in Baby Sign Language
Usage: Bottle is often used in baby sign language to refer to a milk or juice bottle. We prefer using the sign of what is actually in the bottle, for example signing water, juice, or milk.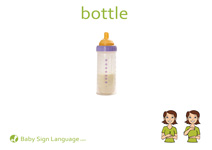 Flash Card: Click the link to view the Bottle Baby Sign Language Flash Card. The flash cards are printable and available in both U.S. Letter and A4 sizes.
Related Signs: