Video: Boots in Baby Sign Language
Signing: Boots is a two part baby sign. You start by doing the sign for shoes, taking two closed fists and bumping them together. Then you open your strong hand and touch it on the inside of your weak arm's elbow – as if to show that the boots come up high on your arm.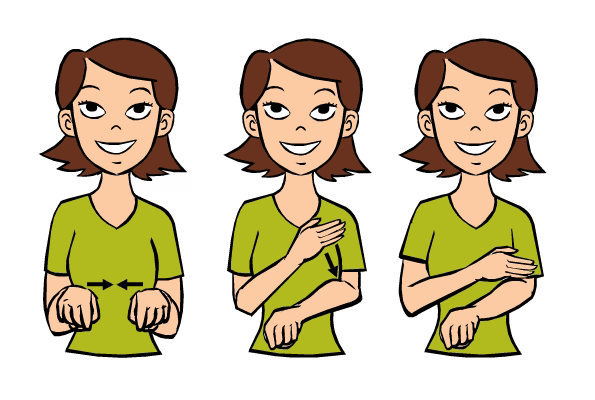 Figure: Boots in Baby Sign Language
Usage: Boots are a good extension sign once a child has learned shoes. You help your child stretch themselves by teaching secondary descriptions like boots, or asking them to name the color of the shoes, or count the shoes.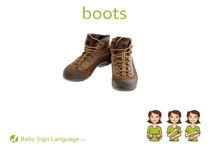 Flash Card: Click the link to view the Boots Baby Sign Language Flash Card. The flash cards are printable and available in both U.S. Letter and A4 sizes.
Related Signs: