Video: Boat in Baby Sign Language
Signing: To sign boat, cup your hands together in a boat shape. Then move your hands up and down while extending them forward. The sign should look like a little boat bobbing along in some gentle waves.
This is quite difficult to sign precisely, so you will often seen babies simplify that by pushing their hands together and moving them forward.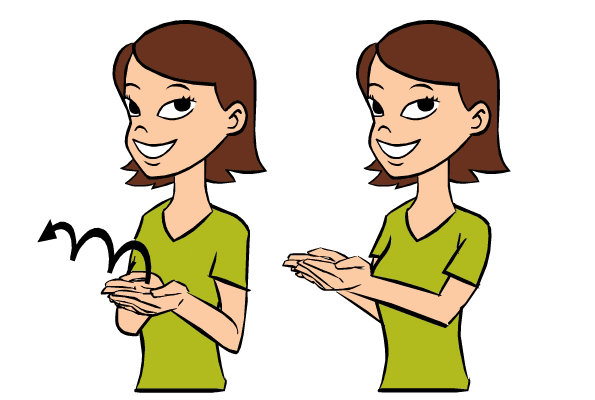 Figure: Boat in Baby Sign Language
Usage: We use boat with a little toy boat that we like to play with in the bath. It is a nice little sign, because the boat bobs along much like the boat in the sign, helping to cement the connection for your baby.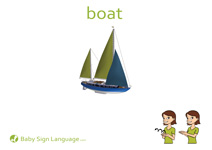 Flash Card: Click the link to view the Boat Baby Sign Language Flash Card. The flash cards are printable and available in both U.S. Letter and A4 sizes.
Related Signs: