Video: Blonde in Baby Sign Language
Signing: Blonde is signed by making a dominant Y-shaped hand (fist with pinky and thumb extended). Starting with your thumb beside your head and shake your hand as you move your hand down from your head to your side. The sign looks like your are teasing your long blonde tresses.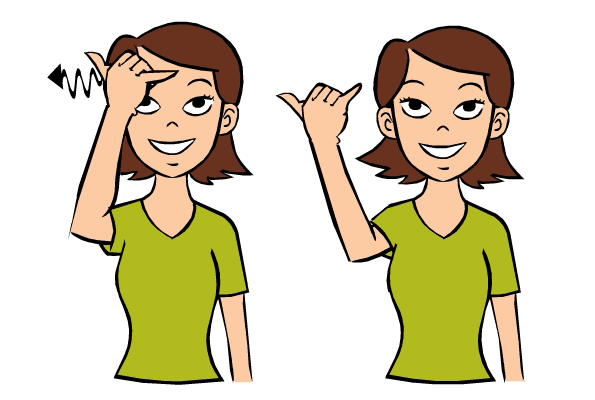 Figure: Blonde in Baby Sign Language
Usage: Blonde is a good sign for advanced signers who are already confident with colors. You can teach them the signs for a variety of hair colors, and then look through pictures asking them to sign the right hair color. Hair color is a good advanced skill, because hair color is often a little ambiguous, and will help teach baby how to find the closest match.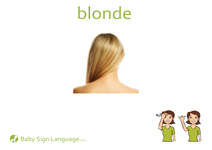 Flash Card: Click the link to view the Blonde Baby Sign Language Flash Card. The flash cards are printable and available in both U.S. Letter and A4 sizes.