Video: Bicycle in Baby Sign Language
Signing: Bicycle in baby sign language is a natural sign, it looks like you are peddling a bicycle with your feet. Make both hands into a fist, and make vertical circles in the air in front of your body.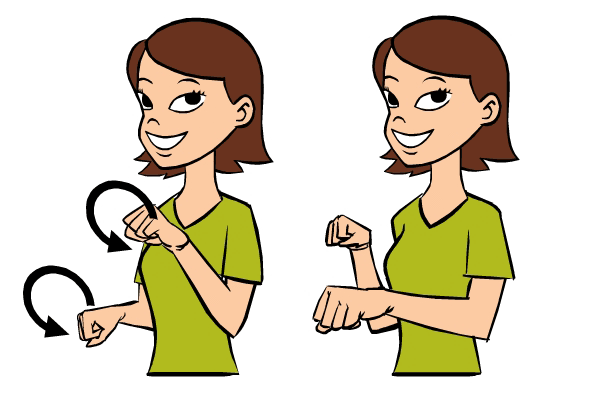 Figure: Bicycle in Baby Sign Language
Usage: Bicycle can be used with any pedal powered toy your child may use including tricycles and even with push powered toys. Mobility toys tend to be highly motivated signs for babies so make good early signs.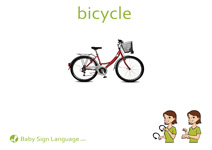 Flash Card: Click the link to view the Bicycle Baby Sign Language Flash Card. The flash cards are printable and available in both U.S. Letter and A4 sizes.
Related Signs: