Video: Bib in Baby Sign Language
Signing: Bib in ASL looks like you are outlining a bib. Take both hands and make them into a fist with your index finger extended. Start outlining the big with your fingers together down at belly level, move them apart, up your body to neck level, then bring the fingers back together.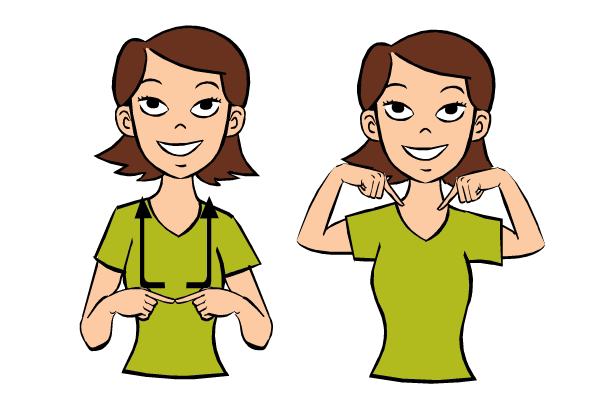 Figure: Bib in Baby Sign Language
Usage: Bib is a great sign to add to your eating routine. When you are getting baby ready to eat, put their bib and make the sign. Over time baby will learn the sign. Some babies will even ask for the bib because they think it means they will get food.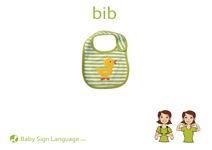 Flash Card: Click the link to view the Bib Baby Sign Language Flash Card. The flash cards are printable and available in both U.S. Letter and A4 sizes.
Related Signs: