Video: Behave in Baby Sign Language
Signing: behave is signed by taking both hands open and palms facing forward, then swish the hands back and forth in concert.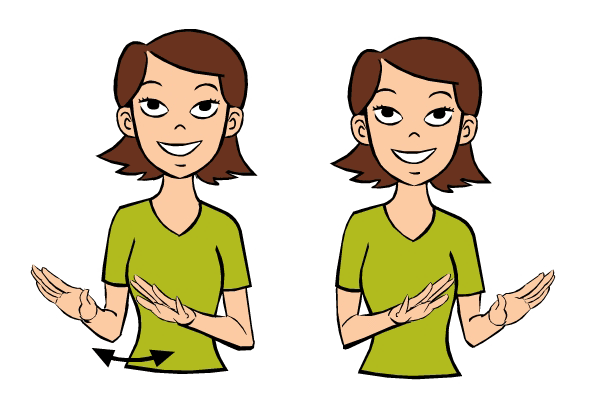 Figure: Behave in Baby Sign Language
Usage: Behave is a subtle way of admonishing a child without drawing a lot of attention to you or the child. This makes the sign a great way to stop an escalating tantrum. A sharp look, along with the sign can quickly put a toddler that they are on warning without you needing to raise your voice or create a scene. It also gives the child a chance to correct their behavior before it gets out of hand.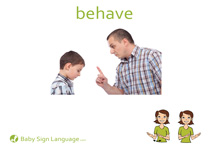 Flash Card: Click the link to view the Behave Baby Sign Language Flash Card. The flash cards are printable and available in both U.S. Letter and A4 sizes.
Related Signs: