Video: Beach in Baby Sign Language
Signing: The Beach sign in ASL starts with taking two open hands with fingers facing forward and palms pointing down toward the ground. Then, make wave like motions with your hands while advancing them forward. The sign should look like waves rolling across the ocean.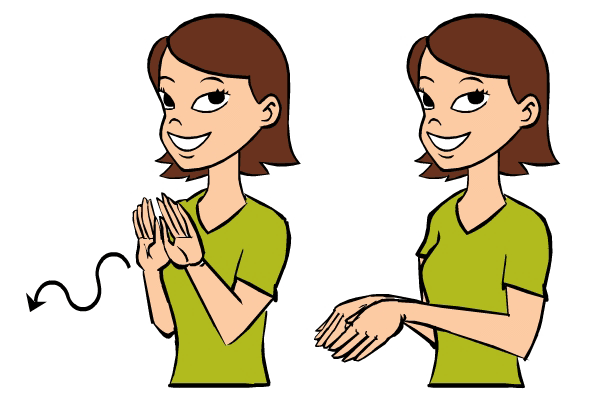 Figure: Beach in Baby Sign Language
Usage: Words and sings are a great way of preparing a baby for a new experience. In anticipation of a family trip to the beach, you can start teaching baby the sign and word using picture books, flash cards, and online videos. Introducing the concept, and related ideas like swimming in the water, and building sea castles will help to build familiarity. That way when you do get to the beach, baby is going to be more relaxed and not overwhelmed by the newness of everything.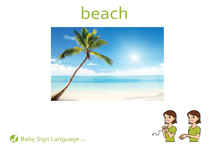 Flash Card: Click the link to view the Beach Baby Sign Language Flash Card. The flash cards are printable and available in both U.S. Letter and A4 sizes.
Related Signs: