Video: Be Careful in Baby Sign Language
Signing: Be careful in ASL, starts with both hands as a fist with your index finger extended and your middle finger extended at 90 degrees to your palm. Take your dominant hand and tap it on top of your weak hand to make the sign.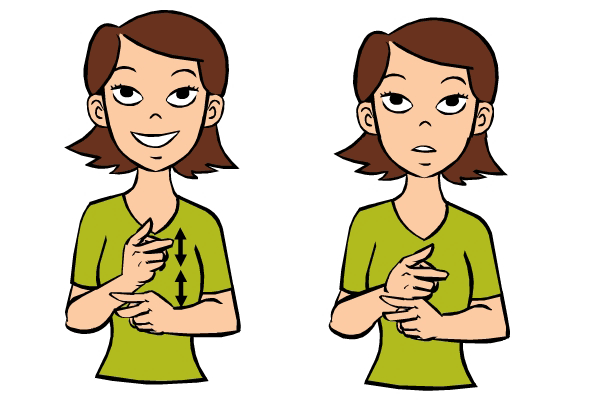 Figure: Be Careful in Baby Sign Language
Usage: Be careful is a useful admonition to older toddlers to exercise some caution. This is also a good sign to keep in your repertoire as they get older. Being able to subtly caution a five year old is particularly useful when you have company and don't want to embarrass them in front of their friends by saying the words be careful out loud.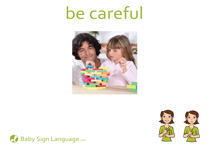 Flash Card: Click the link to view the Be careful Baby Sign Language Flash Card. The flash cards are printable and available in both U.S. Letter and A4 sizes.