Video: Bath in Baby Sign Language
Signing: Sign bath, by making a fist out of your two hands, then moving the fists vertically up and down your chest. The sign looks a lot like someone scrubbing themselves with both hands, as if taking a very efficient bath … imagine you were married to an engineer and they wanted to bathe with maximal efficiency!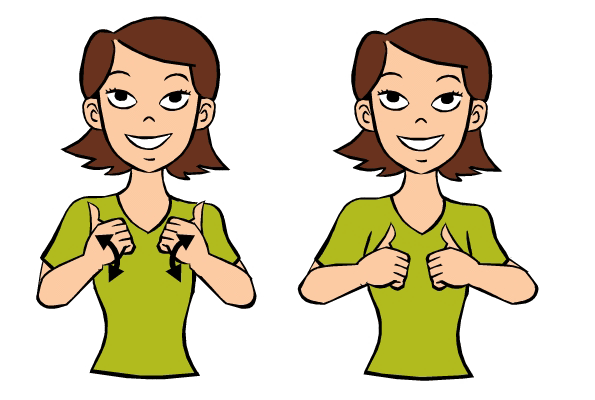 Figure: Bath in Baby Sign Language
Usage: Most babies love bath time. So do bath before, during, and at the end of bath time. Then watch out, this is one of the signs they learn to love. Soon you will be having a lot of baths.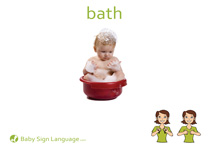 Flash Card: Click the link to view the Bath Baby Sign Language Flash Card. The flash cards are printable and available in both U.S. Letter and A4 sizes.
Related Signs: