Video: Bandage in Baby Sign Language
Signing: Make the baby sign for bandage by taking your forefinger and middle finger on your dominant hand extended and sliding them over your weak hand. The motion looks like you are applying a band-aid to your hand.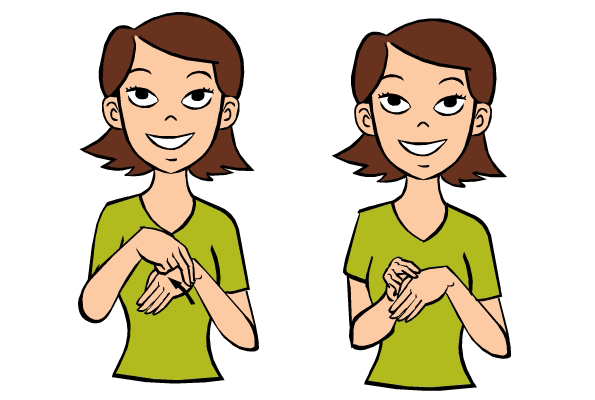 Figure: Bandage in Baby Sign Language
Usage: The Bandage sign is also used for band-aid. To teach the sign, wait till they have a band-aid, then point at the band-aid and make the sign. Since band-aids are a favorite accessory for many fashion forward babies, this sign is a highly motivated sign and baby usually catches on to this one quickly … so be sure to have plenty of spares in your medicine cabinet!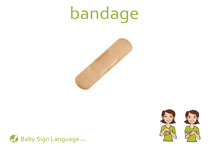 Flash Card: Click the link to view the Bandage Baby Sign Language Flash Card. The flash cards are printable and available in both U.S. Letter and A4 sizes.
Related Signs: