Video: Banana in Baby Sign Language
Signing: The baby sign for banana looks like your finger is a banana and you are peeling it. To start, take your non-dominant hand and make a fist with your index finger pointing up toward the sky. With your dominant hand, make a peeling motion down the pointed finger.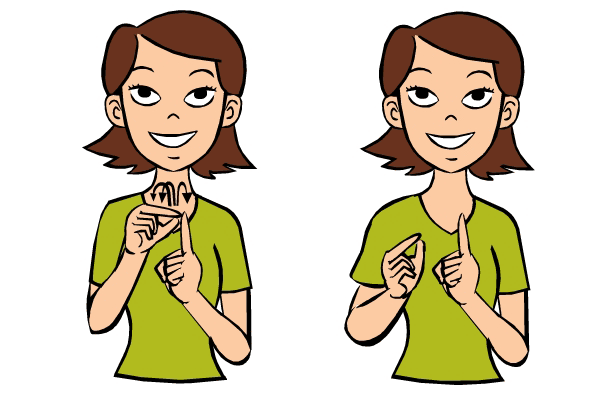 Figure: Banana in Baby Sign Language
Usage: Bananas are a favorite starter food for baby. They are easy to eat and hold as well as yummy. So make the banana sign when you give your baby a banana and she will quickly catch on. Now, all you need to do is make sure you have plenty of bananas on hand!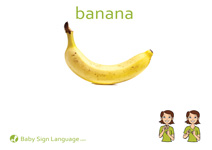 Flash Card: Click the link to view the Banana Baby Sign Language Flash Card. The flash cards are printable and available in both U.S. Letter and A4 sizes.
Related Signs: