Video: Balloon in Baby Sign Language
Signing: The balloon sign starts with your two fist in front of your mouth. Opening up your hands and move your hands apart as if you have an expanding balloon in your hands.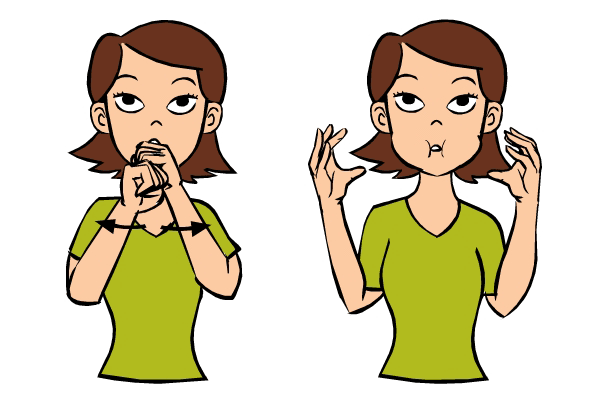 Figure: Balloon in Baby Sign Language
Usage: Balloons are a perennially popular toy with babies. As you play with a balloon, pair it with the sign. With more advanced children, balloon is a good sign to combine with colors. For example a blue balloon, green balloon, or a red balloon.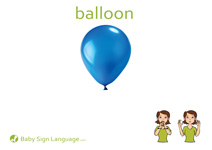 Flash Card: Click the link to view the Balloon Baby Sign Language Flash Card. The flash cards are printable and available in both U.S. Letter and A4 sizes.
Related Signs: