Video: Ball in Baby Sign Language
Signing: To sign ball, put the fingertips from each hand together with your palms separated but facing each other. You will look like you have a grapefruit sized ball in your hands. Now move your hands apart and together, so your fingertips separate and then touch again.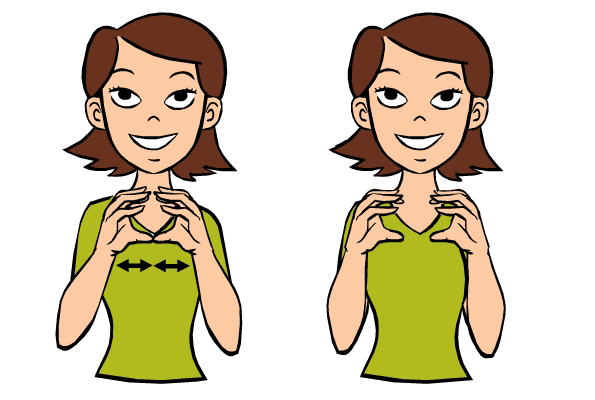 Figure: Ball in Baby Sign Language
Usage: Ball is a great sign to learn for infants that have a favorite toy ball to play with. Every time you introduce the ball into play, say the word ball and do the sign. During play, keep finding ways to say ball and do the sign. "Roll the ball to mommy" Or "Sarah, do you want the ball?"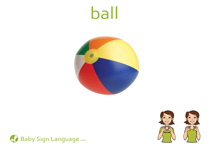 Flash Card: Click the link to view the Ball Baby Sign Language Flash Card. The flash cards are printable and available in both U.S. Letter and A4 sizes.
Related Signs: