Video: Bacon in Baby Sign Language
Signing: To sign bacon start with both hands in a fist with the middle finger and the index finger extended. Beginning with extended fingers of each and touching the corresponding finger on the opposite hand. Then move the hands apart waving them up and down in small undulating waves. The sign looks like you are tracing the wavy pattern on a piece of cooked bacon.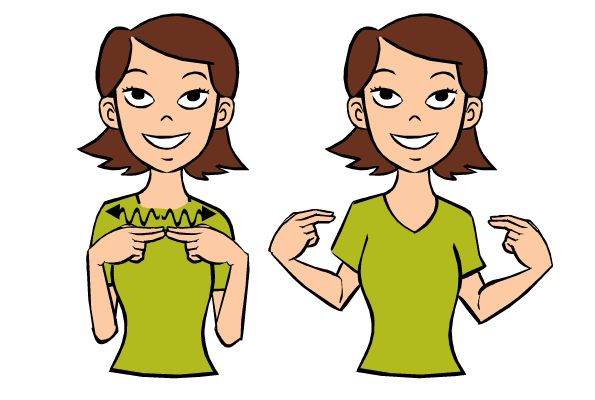 Figure: Bacon in Baby Sign Language
Usage: If bacon is a favorite food of baby (or parent), this sign is sure to get baby excited. Teaching food signs with a flash card is also a great way to introduce a new food and get baby accustomed to the new food before you start to introduce to their plate in real life. But, be sure to keep plenty of bacon on hand, because this can quickly become a popular sign.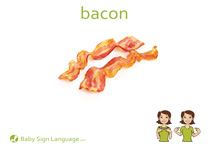 Flash Card: Click the link to view the Bacon Baby Sign Language Flash Card. The flash cards are printable and available in both U.S. Letter and A4 sizes.
Related Signs: