Video: Backpack in Baby Sign Language
Signing: Backpack is signed by taking both hands and running your fingers up and down between the shoulder and chest. The motion resembles you running you fingers along the straps of a backpack.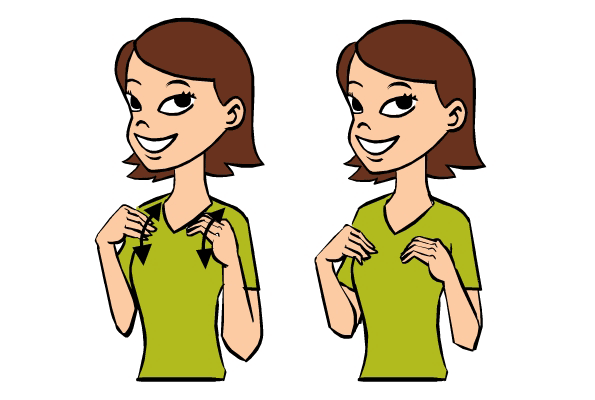 Figure: Backpack in Baby Sign Language
Usage: Babies love having a backpack or bag to carry a few of their favorite treasures. Giving baby a backpack to carry when you take them out often makes them feel more comfortable because they feel like they have a job to do. You can incorporate the backpack sign when getting ready for an outing by asking  them to bring their backpack. During the trip you can ask baby to help you by getting something from their backpack, or to put some little souvenir you picked up into their backpack for safe storage.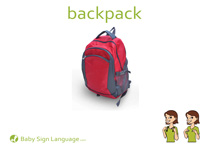 Flash Card: Click the link to view the Backpack Baby Sign Language Flash Card. The flash cards are printable and available in both U.S. Letter and A4 sizes.
Related Signs: