Video: Babysitter in Baby Sign Language
Signing: Babysitter is a advanced sign, best taught to older children. It consisting of two signs, care and person, signed consecutively.
First sign care, by making both hands into the ASL sign for K (tip of thumb between the index finger and the middle finger, index finger pointed straight up, and middle finger perpendicular the, pinky and ring fingers curled). Stack the K hands on top of one another and circled in front of your body.
Then sign person, by taking both hands with fingers outstretched and parallel, shoulder width apart in front of your body. Starting with your hands at shoulder height move them down to your waist.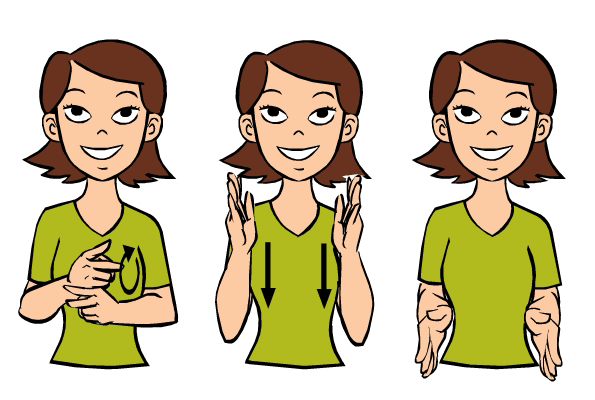 Figure: Babysitter in Baby Sign Language
Usage: Babysitter can be used if your child has some regular babysitters that take care of him. The sign can be used to prepare baby for the arrival of the sitter if you are going out. "Kim, your babysitter is coming to play with you tonight."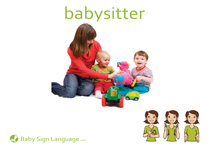 Flash Card: Click the link to view the Babysitter Baby Sign Language Flash Card. The flash cards are printable and available in both U.S. Letter and A4 sizes.
Related Signs: