Video: Art, Draw & Paint in Baby Sign Language
Signing: Art is signed by taking your weak hand flat in front of you with the palm facing your body as if it were a canvas. Take your pinky from your dominant hand outstretched and scribble on your weak hand as if you were drawing.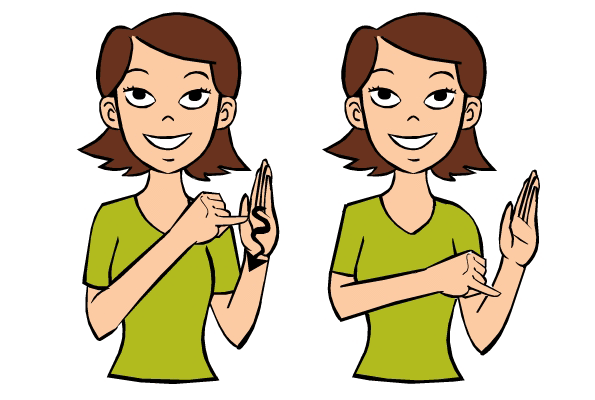 Figure: Art, Draw & Paint in Baby Sign Language
Usage: Art is generally used expansively to describe drawing, painting, and generally any type of craft. Use the sign before you start any art time. Baby will quickly catch on, and then she will be able to let you know when she wants to do art.
You can also use the sign to completed artworks done by others, so baby can start to make the connection between doing art, and the end-product art.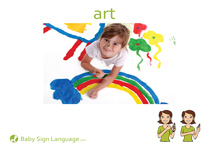 Flash Card: Click the link to view the Art Baby Sign Language Flash Card. The flash cards are printable and available in both U.S. Letter and A4 sizes.
Related Signs: