Video: Animal in Baby Sign Language
Signing: For animal, hold the tips of your fingers on your chest and flap your arms like a bird. When children learn they will tend to simplify this to just flapping, often with a clenched fist instead of an open hand.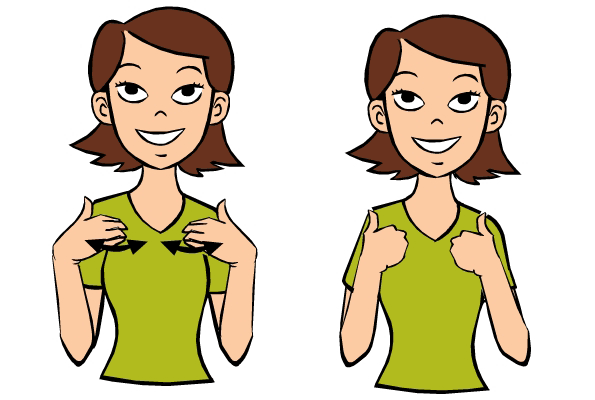 Figure: Animal in Baby Sign Language
Usage: The animal baby sign makes a great accompaniment to books or tips to the zoo. I will often follow up the animal sign, with the word and sign for the specific animal. "Look at the animal over there honey. That is an alligator."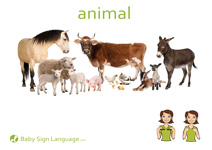 Flash Card: Click the link to view the Animal Baby Sign Language Flash Card. The flash cards are printable and available in both U.S. Letter and A4 sizes.
Related Signs: