Video: Alligator in Baby Sign Language
Signing: Alligator is signed by taking both open hands and chomping them together – opening and closing like the jaws of an alligator. As with all the animal signs, adding some sound effects, and a bit of vaudeville acting helps make the signs more fun and more memorable for baby.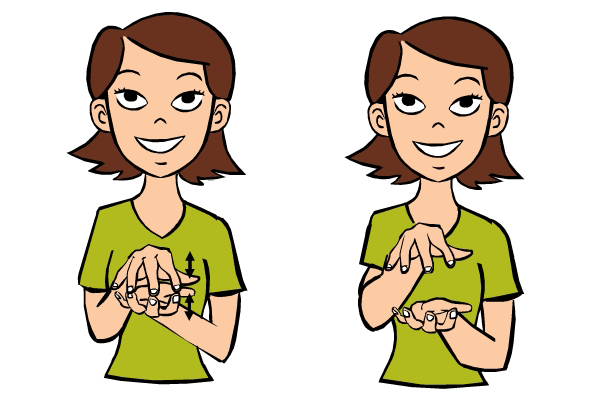 Figure: Alligator in Baby Sign Language
Usage: Alligator and the other animal signs are great fun for most babies. Take advantage of their natural curiosity about animals and teach the sign and the associated sounds for each animal. For an animal like alligator where you (hopefully) don't have one lurking around your house you can teach the animal sign in conjunction with alligator toys, flash cards, or videos.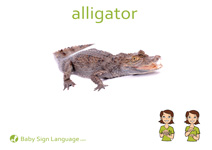 Flash Card: Click the link to view the Alligator Baby Sign Language Flash Card. The flash cards are printable and available in both U.S. Letter and A4 sizes.
Related Signs: