Video: All Gone in Baby Sign Language
Signing: 'All gone'  begins with your dominant hand open and palm facing inward. You non-dominant hand lies open and flat to form a base with your palm facing the sky. You perform the sign by moving your dominant hand forward while clenching your first.
The motion is similar to clearing a table, as if you were taking everything off the surface so that the contents are 'all gone'.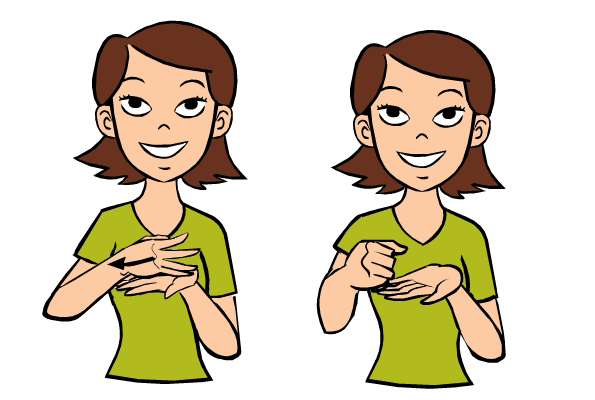 Figure: All Gone in Baby Sign Language
Usage: 'All gone' is used when there is none of something left. So if you are eating a bowl of popcorn with baby, and she eats the last one you could sign all gone.
'All gone' is very similar in meaning to 'all done'. We use 'all done' when we have finished an event, such as playing on the swing. 'All gone' is when a quantity of something is exhausted. In many situations, both are equally correct and interchangeable. For example, when you have finished eating a bowl of popcorn, the popcorn kernels are all gone and your are all done with the activity of eating.
Particularly when you are getting started, you can use just one of these two signs to make things a bit simpler for baby. We usually use the 'all done' sign because it is a little easier to perform.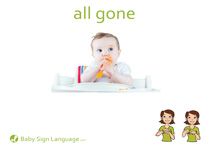 Flash Card: Click the link to view the All gone Baby Sign Language Flash Card. The flash cards are printable and available in both U.S. Letter and A4 sizes.