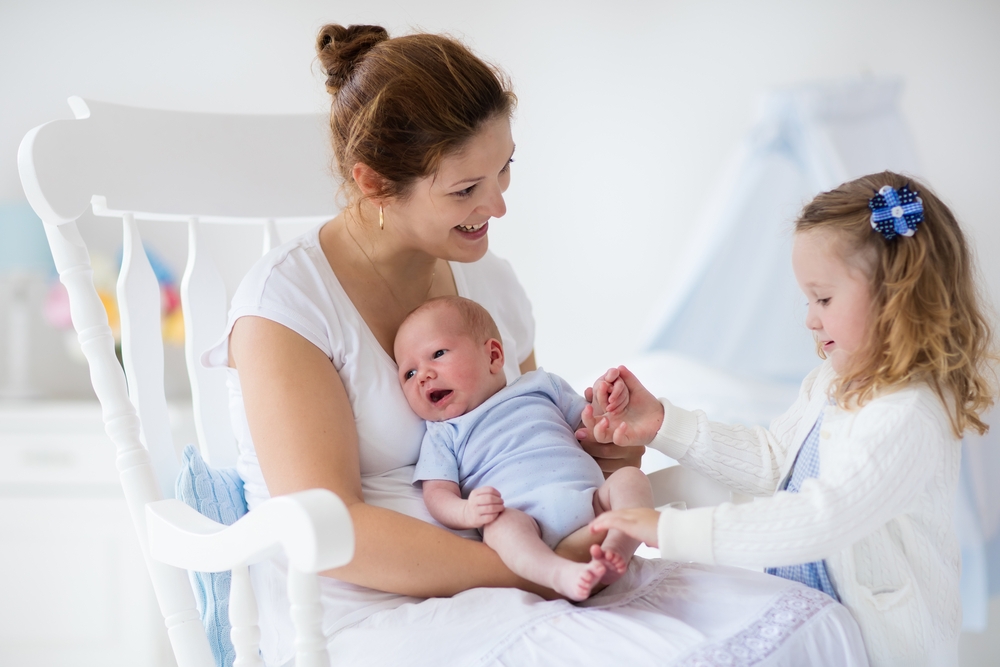 Rhymes are our first step to literacy. Through repetition your baby will learn how language works while improving his memorization skills. Learning rhymes helps your little one by giving him the capability to intuitively recognize syntax. Knowledge learned through memorization and repetition of well-known rhymes will also allow your baby to transfer principles of language formation to all verbal and social interactions. Additionally, rhymes equip little ones with a strong grasp of phonetics. We believe that combining rhymes with baby signs can further your baby's understanding of symbolism and abstract concepts.
When teaching our babies rhymes and the signs associated to each rhyme, we want to carefully select the signs we will use. The goal is not to teach the child a full translation of the rhyme into sign language. Instead, we are looking to emphasize memorable concepts such as objects or actions that are easy to understand and are highly relevant to the day-to-day activities of your baby's routine.
Join us as we learn three popular rhymes. Below each rhyme you will find links to signs you can integrate to your learning and teaching routine:
Colors Over You
Red and yellow, green and blue, these are the colors over you
Red as a flower, green as a tree
Yellow as the sun, and blue as the sea
Red and yellow, green and blue, these are the colors over you
Print your flash cards:
Red, yellow, green, blue, flower, tree, sun, sea.
Tiny Tim
There was a little turtle,
His name was tiny tim.
I put him in the bathtub to see if he could swim.
He drank up all the water,
He ate up all the soap,
And now he is in the bathtub,
With a bubble in his throat.
Bubble, bubble,bubble,
Bubble, bubble, bubble,
Bubble, bubble, bubble,
Bubble, bubble, pop!
Print your flash cards:
Turtle, tiny, bath, swim, drink, water, eat, soap, bubble.
Little Poll Parrot
Little Poll Parrot
Sat in his garret
Eating toast and tea.
A little brown mouse
Jumped into the house
And stole it all away.
Print your flash cards:
Our baby sign language kits contain all of the signs to help your baby overcome nocturnal fears and anxieties. Volume III of the Baby Signing Time collection available in our Premium and Ultra Kits comes with songs appropriate for bedtime routines.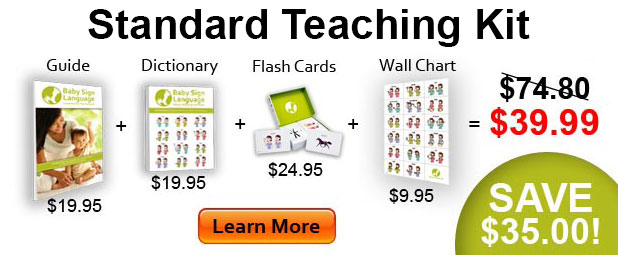 The Standard Baby Sign Language Kit, bundles together everything you need to get started with signing in one box, at a steep discount. The kit includes: (1) Baby Sign Language Guide Book; (2) Baby Sign Language Dictionary: (3) Baby Sign Language Flash Cards; and (4) Baby Sign Language Wall Chart.
Baby Sign Language Guide Book shows you how to teach your child how to sign. The book begins with a Quick Start Guide that will teach you your first signs and having you ready to sign in 30 minutes. As your baby progresses, you can delve into more advanced topics like combining signs to make phrases, using props, and transitioning to speech. (Regularly $19.95)
Baby Sign Language Dictionary contains over 600 signs including the most common words, the alphabet and numbers. The dictionary helps you expand your child's vocabulary, and has the breadth of coverage that lets you follow any child's natural interests. Each sign is illustrated with two or more diagrams, showing you the starting position, the ending position, and intermediate motion. This makes learning new signs easy.  (Regularly $19.95)
Baby Sign Language Flash Cards include 52 sturdy board (4×6 inches) flash cards, covering a variety of basic signs. The flash cards allow you to teach words, such as animal names, that Baby is not exposed to in everyday life. The face of the flash cards shows the word and image for the child. The back of the flash cards show how the sign is performed, a handy reminder for the adult.  (Regularly $24.95)
Baby Sign Language Wall Chart includes 22 basic signs, and makes a handy reminder for caregivers. The Baby Sign Language Wall Chart covers basic signs, like eat, drink, and sleep. Hang the poster in Baby's Nursery to help babysitters, or other occasional caregivers learn and decode the most commonly used baby signs.  (Regularly $9.95)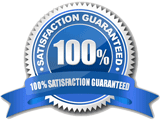 100% Signing Guarantee
Your baby signs to your complete satisfaction, or you get a full refund.
No questions. No time limits. No regrets.
Baby Sign Language Guide Book
Learn the best techniques for effectively teaching baby sign language. Including:
•  Quick Start Guide – learn the first 10 signs and the basic principles required to start teaching your baby to sign (Chapter 1).
•  Advanced Teaching Methods – use teaching aids like books, flash cards, and toys to keep lessons interesting and challenging (Chapter 5).
•  Phrases – teach your baby to combine signs and communicate more complex thoughts (Chapter 6).
•  Taming the Terrible Twos – reduce frustration and tantrums by enabling your toddler to communicate (Chapter 7).
•  Transitioning to Speech – use sign language to expedite and improve speech development (Chapter 8).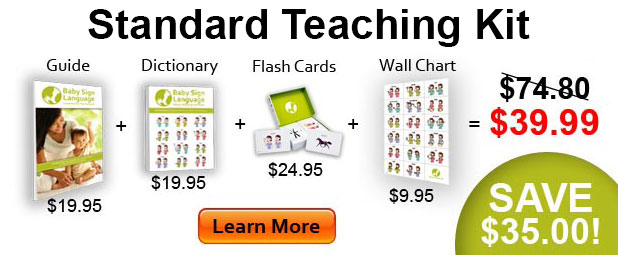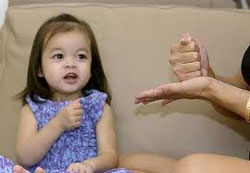 Sarah learned her first 10 signs at six month and it made our lives much easier. Instead of screaming, she could tell us when she was hungry, thirsty, or tired. She learned another 50 signs by nine months and that was a blast. Now she is talking much earlier than the other children in her preschool and we think it is because of her signing.
We can't imagine missing out on all the little things she shared with baby sign language. Thank You!