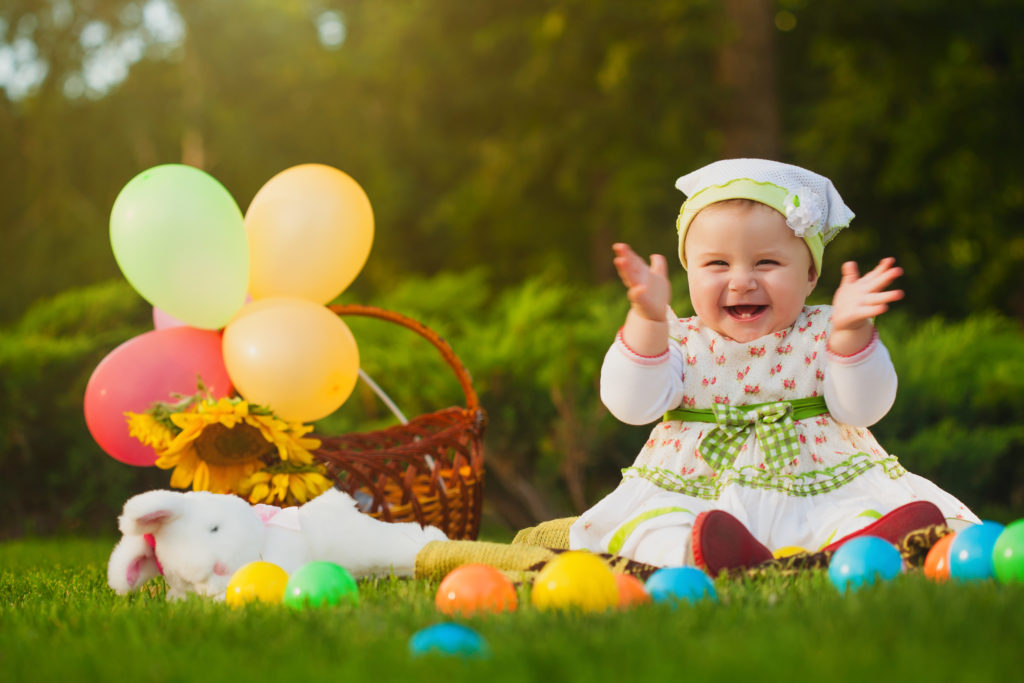 You got the kit, you got the time and you got a baby eager to learn and discover. The first summer with a toddler can set the stage for a lifetime of learning based on exploration. Get your stroller out, put some sunscreen on and let's do some summer baby sign language activities.
Head to a Pick-Your-Own Farm
If your little one is now walking a pick your own farm is one of the best adventures ever. Pick a fruit that is reachable by little hands such as strawberries or grapes and take time to prepare by selecting five or ten signs relevant to the outdoor experience. One of my favorite things to teach when visiting a farm is flavors, textures and colors. With berries we explored the signs for sweet and sour and we learned colors such as red and green. We also included the sign for basket and we practiced the sign for more.
Host a Garden Tea Party
This is a great morning activity when you are lucky enough to have a large tree providing shade. It is also a lovely opportunity to take beautiful pictures of your little ones. Get the teddy bear and doll out, set up a few cups, make or buy a cake and consider playing dress up and wearing a hat. Sign in context and have your little one practice the signs for things like table and chair.
Head to the Playground
If you want to have loads and loads of fun with your baby there is nothing more fun than the playground. Along with meeting other little ones the playground provides endless opportunities to refine motor skills and burn some energy. It is in this context that I have found baby sign language to be the most useful. Being able to give an instruction to my little one when he is not within arm's reach is the best gift ever. When heading to the playground take time to practice words such as slide, swing and run.
Have a Picnic With Favorite Foods
This ranks really high in my book. Through summer indoor and outdoor picnics we have had the opportunity to learn and discover new foods and flavors. Get a hold of little bento boxes and have fun helping your baby explore their taste preferences. Their faces when they first experience a flavor is something to behold. Our flashcard kit contains at least 20 food signs that are ready to use.
Have Some Screen Time
If the day is super hot it is best to stay indoors. We are not huge fans of excessive screen time but a good 30 minutes of sing-along using the Baby Signing Time DVDs may just be the break you need to get things done in the house. Exposing your baby to rhythm and music at an early age can make a world of difference in their ability to memorize words and repeat new words.
Happy Summer!